First of all, I am so very honored to be affirmed by people whom I admire. Laurie Ann from
A Magnolia's Heart Beats
, Jen from
Today at Jen's House
and Rachel at
Christians in Good Company
have bestowed upon me: The Arte Y Pico award!
Yay!
Except I don't know what the term means, but it sounds like Pico de Gallo, which I love, so how can it be anything but grand? So I went to the source:
"The Arte Y Pico is awarded to blogs that you consider deserving due to their creativity, design, interesting material and for their contributions to the blogging community. If you receive the Arte Y Pico you in turn are to bestow it on five blogs you deem worthy of this award."
Also:
"
What is the meaning of the expression: Basically, ironically, it translates into a wonderful phrase in Mexico, "lo maximo." LOL! It will never find its counterpart in English, but if it HAD to, it would be something like, Wow. The Best Art. Over the top.
"
Wow. Sort of sounds like Lindsay of Splat Designs actually deserves this one!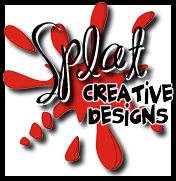 But since the graphic is a woman in a purple dress, I shall accept it because I do love purple, and I do love the love which befell me.
Thank you, Jen, Rachel and Laurie Ann.
And the mention of the look of a blog brings me to the housekeeping section of the post. Did you notice I changed the background of my posts? I felt so bad that people have had trouble reading my font, even though it was black. I loved the richness of the background that I had, but practicality had to win out. Also, I added a "search" feature and collapsed some sidebar material into menus. That all only took about FOUR hours. Why is html so hard?? ARGH!
I think I need a fairly plain blog that will let me switch pics throughout the seasons. You see, that's me. I tend to decorate in neutrals and then switch up accents according to season. When I get locked in to a "season," on this blog, I start getting really fidgety about it.
I do subscribe to Split Decisionz by Amy, and that helps tremendously, but just like some kids want "Jesus with skin on," I need to have Amy sitting in the chair beside me!
What have you learned about html or about blogging or about your blogging style lately?